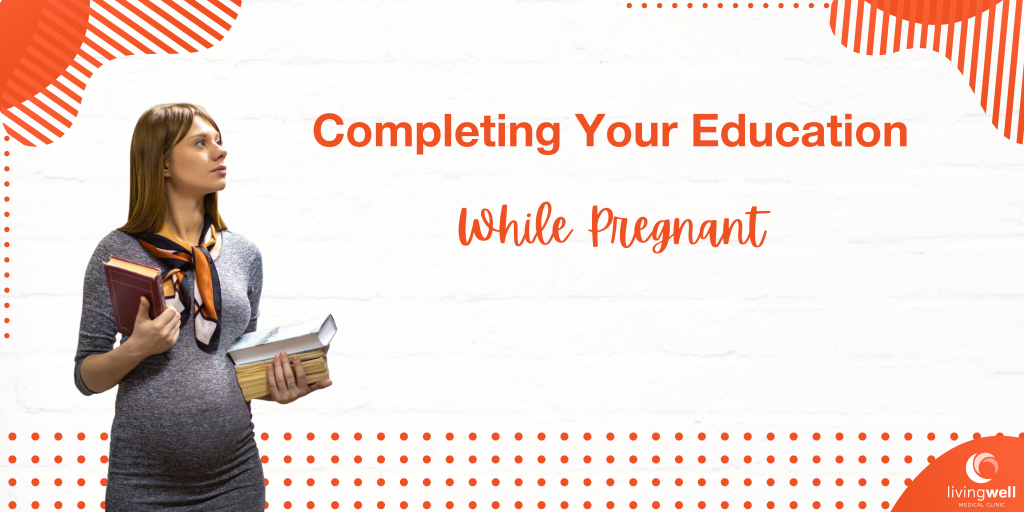 Do you think an unexpected pregnancy will make completing your education impossible? We want you to know it is possible. Whether you want to finish high school or get your bachelor's degree, you can do it!
Ask About School Policies
Most schools have protections in place to help pregnant and parenting students have equal access to education and help them reach their goals. Go to a trusted school counselor or administrator who can help answer your questions about how your school can support and protect you on your education journey.
You should be able to maintain your previous academic and extracurricular activities and have equal access to additional education opportunities.
If you have a doctor appointment during school hours, speak to your teachers ahead of time about receiving excused absences related to your pregnancy or childbirth. Also make sure to ask your doctor for a signed note as many teachers require this to give you excused absences. Also ask your teachers if you can have opportunities to make up participation/attendance points for absences excused by a doctor's note. If you must take a medical leave of absence, be sure to speak to your school advisor or counselor about the process of returning and how to come back at your previous academic standing.
Search Out Resources
Asking for help can be daunting, but many schools and universities have resources to help students balance pregnancy and education. Talk to your school advisors about accommodations, such as locating larger desks in classrooms and computer labs or gaining elevator access. Speak to your professors about due date extensions, hybrid options, or working ahead in class. Make sure that you talk to the financial aid counselor at your school to learn about the options available to you. There may be additional scholarships in your area for women, mothers, or expecting mothers.
Get Creative with Your Schedule
Your class schedule can affect your rest, stress levels, and doctor's appointments. It is important to make a schedule that will work for you, so get creative with it. Talk to your school advisors about reducing your units per semester to relieve some stress. Ask them about adding winter or summer courses if you want to maintain your graduation date. Also consider online classes as a flexible alternative. Possibly think about a gap year or, if that's too long, just a gap semester to focus on your health.
Lastly, but most important, remember that you are brave, strong, and capable of reaching your goals!
How can we help?
If you believe you're pregnant, we want to be a safe place for you! If you need to verify your pregnancy or progress or discuss possible resources, schedule your free and confidential appointment, or give us a call at 530.272.6800. We would love to meet with you and answer any questions you may have during this time.
Links
Ironshell, McKenzie. "Pregnancy in College: Hard, but Not Impossible." UNK Blog, University of Nebraska, 13 Mar. 2018, https://www.unk.edu/blog/2018/02/pregnancy-in-college-hard,-but-not-impossible.php.
U.S. Department of Education Staff. "Know Your Rights: Pregnant or Parenting? Title IX Protects You from Discrimination at School." U.S. Department of Education, 10 Jan. 2020, https://www2.ed.gov/about/offices/list/ocr/docs/dcl-know-rights-201306-title-ix.html.
Start with FAFSA Staff. "FAQs." Start with FAFSA, 2022, https://www.startwithfafsa.org/faqs.
University of the People staff. "Pregnant in College? Know Your Rights as a Pregnant College Student." University of the People, 2022, https://www.uopeople.edu/blog/know-your-rights-as-a-pregnant-college-student/.
Cathy Seapy
CEO
The content on this page has been reviewed and approved by our CEO.