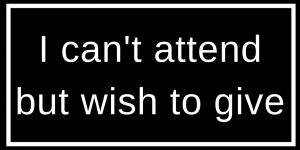 "We have this hope as an anchor for the soul, firm and secure." Hebrews 6:19a
On Thursday, October 6, 2022 at 6:30 pm, we will be hosting our annual fundraising banquet.
Taken from Hebrews 6:19, this year's banquet theme is "Anchored in Hope." As a ministry, we know that hope is the greatest gift we can give to those who come through our doors.
Invite your close friends and family to join you.
We are pleased to have Christian Musician and Speaker Mark Schultz as our keynote speaker for the evening.
Many know Mark Schultz as the platinum-selling, award-winning artist whose career has spanned two decades with thirteen #1 hits. He's garnered accolades like Artist of the Year, Songwriter of the Year, and Album of the Year and has appeared on ABC's 20/20, Extreme Home Makeover, and CNN's Morning Edition.
But Mark would say that all that pales in comparison to the honor of getting to share his own story of adoption with an audience. Mark was adopted when he was two weeks old and raised by loving parents. And, though he's never met her, he's grateful to his birth mother for giving him life. "She'll always be a hero to me," he says with a smile and tears in his eyes.
It will be an evening filled with stories of some of the men and women who were faced with difficult circumstances and came to us for help.  You will be given an opportunity to make a difference in the lives of men, women, and children as you get involved in the work of LivingWell and provide our clients with hope for their lives.
Don't miss "Anchored in Hope" fundraising banquet on October 6. It promises to be a special evening.  For more information, call us at 530.272.6800 or click to RSVP.
For our guests with little ones, we are providing complimentary childcare and a light dinner. Registration for childcare is required at time of guest registration.
Thank you for supporting LivingWell Medical Clinic as we join together to bring hope in the unexpected.
LivingWell Medical Clinic is a non-profit organization that relies on the generous support of our donors to be able to provide all of our services at no charge to those who need our help. We can't do it alone. It's your belief in what we do and your financial partnership that make it all possible. Thank you!