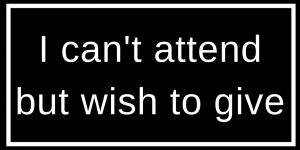 "Deliver those who are drawn toward death, and hold back those stumbling to the slaughter." Proverbs 24:11
On Thursday, October 7, 2021 at 6:30 pm, we will be hosting our annual fundraising banquet.
Taken from Proverbs 24:11, this year's banquet theme is "Deliver Them." As a ministry, we know that hope is the greatest gift we can give to those who come through our doors.
Invite your close friends and family to join you.
We are pleased to have David Williams as our keynote speaker for the evening. It has been said that "with David, you get not only a speaker, but a life changed. He represents the very audience we're trying to reach." At the age of 19, David encouraged his first girlfriend to have an abortion thinking that this was best for their futures. David knows the pain that men experience who have suffered the loss of fatherhood due to a past abortion. Yet he also knows the forgiveness, grace, healing, and transforming power of Jesus Christ available to men suffering from abortion.
God has worked in David's life and ministry experiences to give him a heart and passion to be part of reaching, building, and sending this generation of youth, college students, and young adults with the glorious gospel of Christ; exhorting the body of Christ to live out her unity among her ethnically and culturally diverse members; being a voice for the unborn while extending the compassion of Christ to their parents.
David serves as an itinerant preacher and evangelist as he partners with various ministries locally and nationally. David
has shared his story at banquets for Pregnancy Resource Centers and other Pro-Life organizations. He has been a speaker for Sanctity of Life Sunday at numerous churches. He has written articles, done radio interviews, and been a co-presenter with Brad Mattes, Life Issues Institute on the topic of Men and Abortion. David also contributed a chapter in the book 'Tears of A Fisherman: Recovery of Men Wounded by Abortion' authored by Kevin Burke. He is a Men's Chapter leader with SaveOne, member of MAN (Men and Abortion Network), member evangelist of Next Generation Alliance (a ministry of the Luis Palau Association), and a speaker with Cru.
By God's grace, David is a champion for the unborn, a minister of compassion to men and women in crisis due to an unplanned pregnancy, and an instrument of healing and grace to those, men in particular, who are hurting from a past abortion.
It will be an evening filled with stories of some of the men and women who were faced with difficult circumstances and came to us for help.  You will be given an opportunity to make a difference in the lives of men, women, and children as you get involved in the work of LivingWell and provide our clients with hope for their lives.
Don't miss "Deliver Them" fundraising banquet on October 7. It promises to be a special evening.  For more information, call us at 530.272.6800 or click to RSVP.
For our guests with little ones, we are providing complimentary childcare and a light dinner. Registration for childcare is required at time of guest registration.
Thank you for supporting LivingWell Medical Clinic as we join together to bring hope in the unexpected.
LivingWell Medical Clinic is a non-profit organization that relies on the generous support of our donors to be able to provide all of our services at no charge to those who need our help. We can't do it alone. It's your belief in what we do and your financial partnership that make it all possible. Thank you!